2022 is just around the corner, so why not have a camping / glamping / caravanning holiday to look forward to!
Whether you're looking for a summer camping holiday trip with the family, or a romantic winter getaway with just the two of you, find your perfect UK holiday with Sumners Ponds. We have many different types of accommodation to suit your needs!
Camping and Glamping Holiday For Families
Family staycations increased in 2021 and are set to still be a popular choice for Brits in 2022.
Choosing a local camping/glamping site for the family reaps many benefits, such as:
Cutting down on travel costs
If anything were to happen, you're not too far from home
If you know the area, then you probably know the best places to eat!
Sumners Ponds is a family-friendly campsite located in West Sussex in the quaint village of Barns Green (next to Horsham).
We recommend the Bluebell Park as it is particularly suitable for families, especially those with young children, as there is a play area in the middle of the camping area, and it is adjacent to the Bluebell Woods. It's great for exploring the great outdoors while staying close to the campsite.
Bank Holiday Glamping Accommodation
Going away for the bank holiday weekends is very popular, and our site can get booked up quickly!
Our luxury lodges by the lakeside, B&B shepherd's huts and safari tents are all perfect glamping experiences, each offering different styles and vibes.
If you prefer to have more of a camping feel but don't want to sleep in a tent, then our camping pods are perfect for you! We'll provide the pod, all you need to do is bring everything else you would normally need to go camping.
Find out more on our "Staying at Sumners" page.
Romantic Winter Luxury Glamping In The UK
A crisp walk in the woods surrounding Sumners Ponds, a delicious lunch and then back to the cosy and warm lodge for a hot chocolate – what more could you want!
Our lodges and shepherd's huts are perfect for that autumn/winter getaway with your loved one, where you can forget about the world for a bit.
Book your luxury camping for 2022, and have something to look forward to!
Year Round Caravanning
Did you know we are open all year round (yes even Christmas and New Years!). We have many spaces to set up your caravan, whether you want to stay for a long weekend, or a few weeks, we can accommodate you and your needs!
Get in contact with us today to book your staycation! 01403 732539 | bookings@sumnersponds.co.uk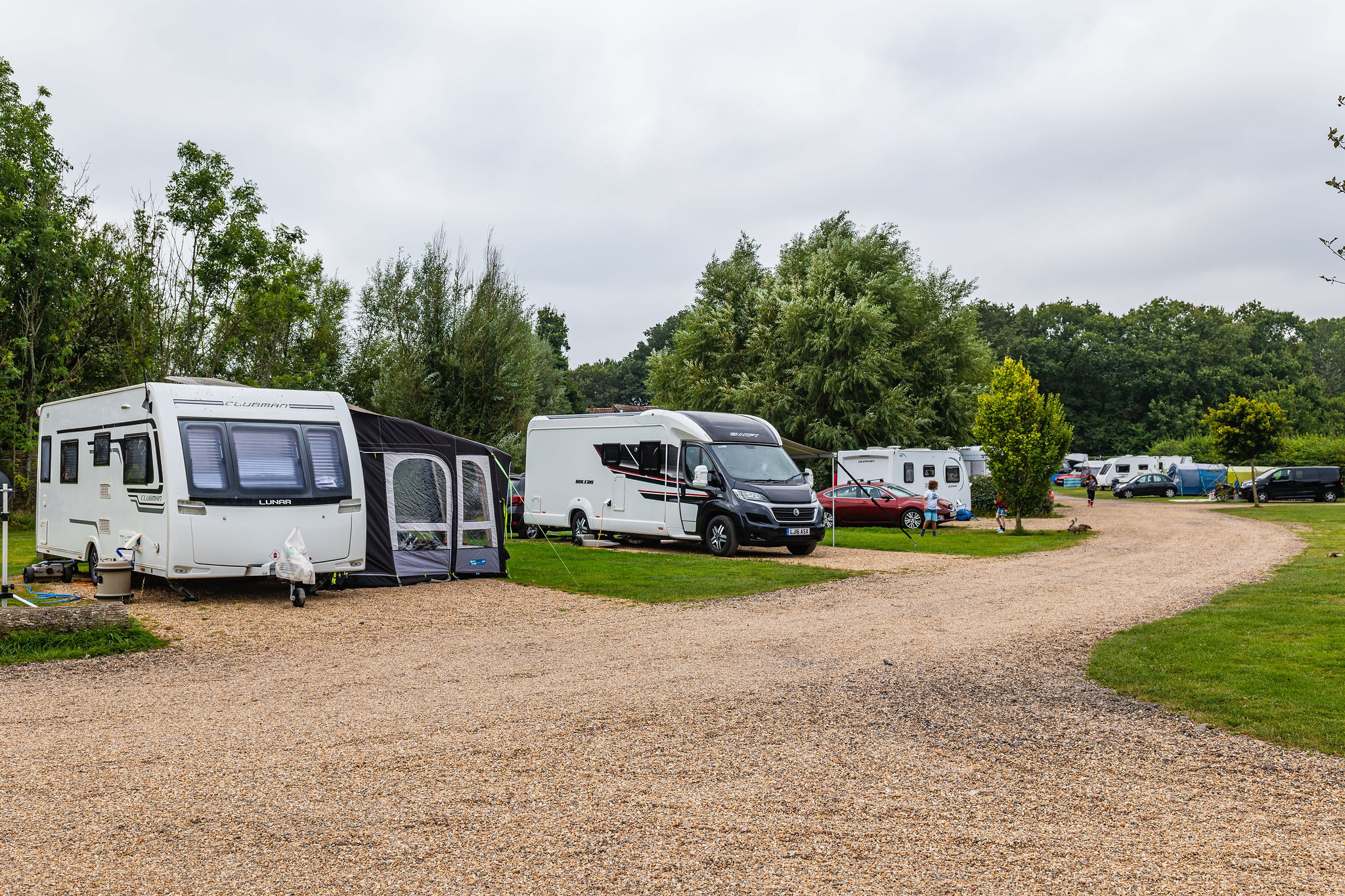 Dog Friendly Campsite
We love dogs! We are a dog friendly campsite, but we do have some rules:
Well behaved dogs are welcome onto the campsite but should remain on a lead at all times.
Up to two well behaved dogs are welcome in Moorhen and Grebe lodge at a charge of £20 each per week. Regrettably dogs are not allowed to stay in Iris and Lily Lodge.
Dogs are also allowed to join you outside for a meal at our Cafe by the Lake.
Contact Us
If you have any questions or queries about staying at Sumners Ponds, don't hesitate to contact us on 01403 732539 | bookings@sumnersponds.co.uk.